You're in the right place to find the info for New York City Street Cleaning.
You'll find the schedule, map, holidays, Alternate Side Parking (ASP), and what to do if you get a ticket.
Whether you're just visiting NYC for the weekend or you're a long time resident, it's important to know when your street is being cleaned.
If you head over to Jersey City , Hoboken, or Brooklyn we have the street cleaning information for there too.
NYC Street Cleaning Schedule Map 2022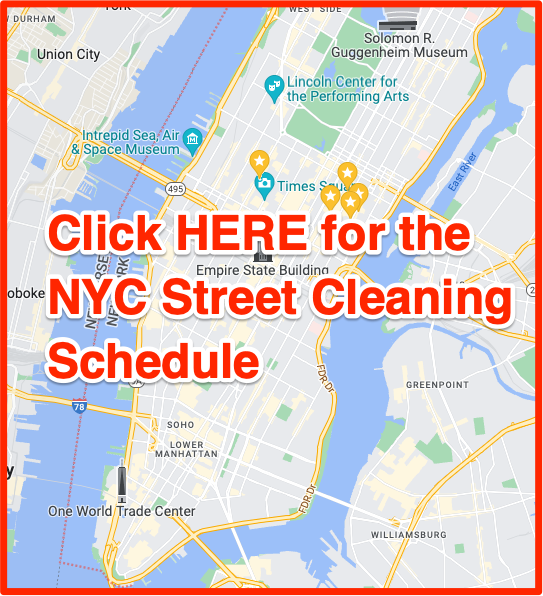 While there isn't an official NYC street cleaning map, there are still a few resources to find out when your street gets swept.
SpotAngeles.com
Spot Angeles is a free web app and mobile app that helps you find which day the street will be swept.
They also help you identify suspensions coming up in the next 2 weeks. They also help you find free parking, where meters are located, parking garages, and parking garages that are having deals.
NYCDOTSigns.net
NYCDOTSigns.net is a web app that shows you street signs from around the city. You're able to see signs for other curb side, authorized parking, no standing, no parking, metered parking, street cleaning, bus stop, and no stopping.
FreeParkNYC.com
FreeParkNYC.com brings together 2 maps… a map that shows where and when you can street park and also a map that helps you decide where to park, share its location, and be notified of when you need to repark based on street cleaning rules.
Alternate Side Parking NYC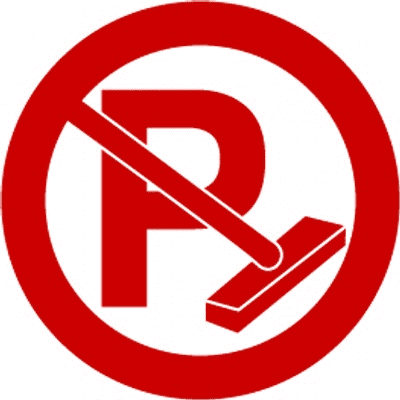 If you're looking for the street sweeping schedule for New York City, it's important you understand the alternate side parking NYC (ASP) regulations.
Alternate side parking means that the street sweeper only sweeps one side of the street on a particular day. This is helpful in neighborhoods where parking spaces are limited.
Cities that sweep both sides of the street on the same day can make it difficult for residents to find parking on sweep days.
The regulations also mention that EVEN IF the sweeper has already gone by and swept your street, you still can't park on the street.
Fortunately ASP is not in effect (and you aren't required to pay any parking meters) on certain holidays.
To download the ASP Calendar for 2023 you can do so here: https://www1.nyc.gov/html/dot/downloads/pdf/asp-calendar-2022.pdf
Holidays that Street Cleaning is Suspended
Street cleaning in NYC doesn't take place on the following holidays…
New Year's Day
Memorial Day
Christmas Day
Labor day
Thanksgiving Day
Independence Day
As well as the following holidays…
Alternate Side Parking Rules
There isn't an official NYC Alternate Side Parking map, you can use the calendar below to find holidays when ASP is NOT in effect.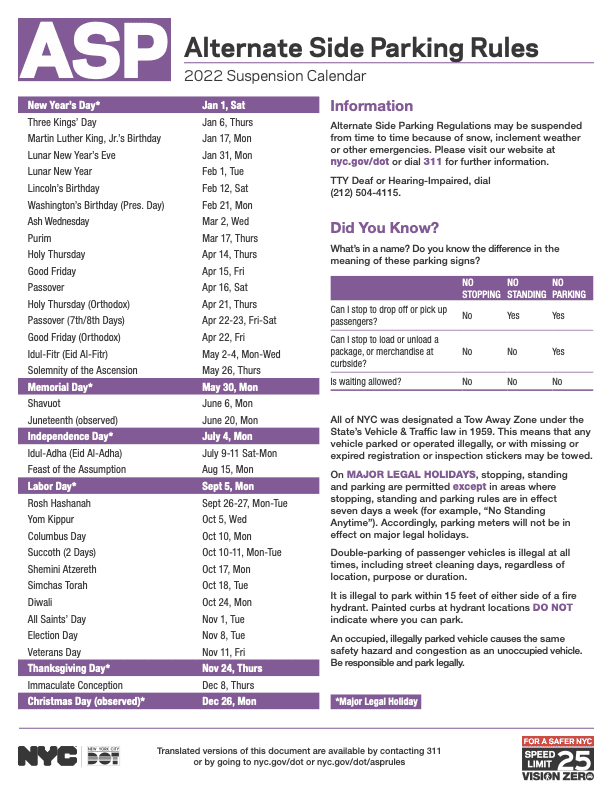 Frequently Asked Questions about NYC Street Cleaning
What time is street cleaning on my street?
The best way to find the street cleaning time is by the signs posted on your street.
You can walk up and down the block to find the street sign or you can look up the posted sign here: https://nycdotsigns.net/ Just enter your address and look for the sign for your block.
Regulations only require 1 sign per block so you may need to walk the entire block to find it.
What time does street sweeping start?
Start times vary by street so check the posted time for the most accurate time.
The good news is that for ASP there is a 5 minute grace period where tickets will not be issued.
What is the street cleaning schedule today?
The best place to check the schedule is the post street signs where your car is parked. If you're not available to do that you can check nycdotsigns.net to view the street signs online.
NYC Twitter Updates
Follow @NYCASP on Twitter for twice daily updates and for emergency supsensions.
Tweets by NYCASP
NYC311 Mobile App for iOS & Android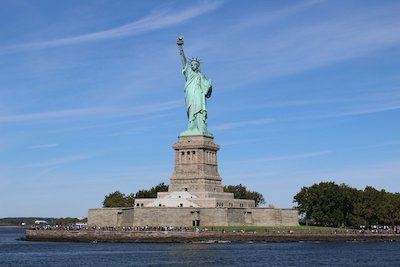 New York provide an easy mobile app to get information about street cleaning and parking directly to your phone.
You can also make service requests, check if trash and recycling collections are suspended, and if public schools are open.
Neighborhoods Affected by Street Cleaning
These guidelines apply the following Neighborhoods:
The Financial District
Tribeca
Chinatown
Two Bridges
Little Italy
Lower East Side
Bowery
Alphabet City
East Village
NOHO
Greenwich Village
West Village
Union Square
Gramercy Park
Stuyvesant Town-Peter Cooper Village
Meat Packing District
Flatiron District
Rose Hill
Kips Bay
Chelsea
Korea Town
Murray Hill
Midtown South
Garment District
Hudson Yards
Diamond District
Midtown East
Park Slope
Sutton Place
Lenox Hill
Central Park
Lincoln Square
Upper East Side
Yorkville
Manhattan
Carnegie Hill
Upper West Side
Manhattan VAlley
Bloomingdale
East Harlem
South Harlem
Central Harlem
Morningside Heights
Striver's Row
Sugar Hill
Hamilton Heights
Little Dominican Republic
Hudson Heights
Fort George
Inwood
Brooklyn Heights
Fort Greene
Cobble Hill
Boerum Hill
Carroll Gardens
Prospect Heights
Brooklyn Street Cleaning
The best way to find the street cleaning schedule for Brooklyn is to use the NYC 311 site: https://portal.311.nyc.gov/article/?kanumber=KA-01011
Cleaning Schedules in Cities Near You
Traveling out of Manhattan? Here are some cities in New York that have street cleaning you should be aware of…
City of Buffalo Street Cleaning (Erie County)
No Schedule Listed

City of Rochester Street Cleaning (Monroe County)
No scheduled sweeping. Sweeping is done upon request. You can find more information: https://www.cityofrochester.gov/article.aspx?id=8589968348

City of Yonkers Street Cleaning (Westchester County)
https://www.yonkersny.gov/live/parking-transportation/parking-violations-bureau/pvb-general-information

City of Syracuse Street Cleaning (Onondaga County)
No sweeping schedule listed. Here's parking information: http://syrgov.net/Parking_FAQs.aspx

City of Albany Street Cleaning (Albany County)
https://www.albanyca.org/departments/public-works/street-sweeping

City of New Rochelle Street Cleaning (Westchester County)
https://www.newrochelleny.com/595/Street-Sweeping

City of Mount Vernon Street Cleaning (Westchester County)
https://www.mountvernonwa.gov/1062/Street-Sweeping

City of Schenectady Street Cleaning (Schenectady County)
Street cleaning information is not listed. The city does, however, have street plowing guidelines for when it snows. Street plowing information can be found here: https://www.cityofschenectady.com/225/Parking-Restrictions-Snow-Emergency

City of Utica Street Cleaning (Oneida County)
http://www.cityofutica.com/departments/public-works/services/street-cleaning/index

City of White Plains Street Cleaning (Westchester County)
No schedule listed. Information on the roads that are maintained by the city are listed here: https://www.cityofwhiteplains.com/468/HIGHWAY

City of Niagara Falls Street Cleaning (Niagara County)
https://niagarafalls.ca/city-hall/municipal-works/roads-sidewalks-streetlights.aspx

City of Troy Street Cleaning (Rensselaer County)
https://www.troyny.gov/street-sweeping-operations-resume-alternate-side-parking-restrictions-in-effect/

City of Binghamton Street Cleaning (Broome County)
https://www.binghamton-ny.gov/government/departments/public-works

City of Rome Street Cleaning (Oneida County)
No schedule listed. Information on who maintains the streets can be found here: https://romenewyork.com/public-works/

City of Poughkeepsie Street Cleaning (Dutchess County)
No sweeping scheduled listed.

City of Jamestown Street Cleaning (Chautauqua County)

City of Ithaca Street Cleaning (Tompkins County)
https://www.cityofithaca.org/DocumentCenter/View/12739/2021-Street-Cleaning-Schedule

City of Elmira Street Cleaning (Chemung County)
https://www.chemungcountyny.gov/departments/o_-_r_depatments/public_works/keeping_city_streets_clean.php
City of Newburgh Street Cleaning (Orange County)
https://www.cityofnewburgh-ny.gov/423/Parking-During-Street-Cleaning
City of Middletown Street Cleaning (Orange County)
No Sweeping Schedule Listed
City of Auburn Street Cleaning (Cayuga County)
https://www.auburnny.gov/police-department/pages/alternate-side-parking
City of Watertown Street Cleaning (Jefferson County)
No sweeping schedule listed
City of Glen Cove Street Cleaning (Nassau County)
No sweeping scheduled listed. Here's their public works department: https://glencoveny.gov/public-works/
City of Saratoga Springs Street Cleaning (Saratoga County)
No sweeping schedule listed. Here's their public works department: https://www.saratogaspringscity.com/321/Public-Works

City of Kingston Street Cleaning (Ulster County)
https://www.kingston-ny.gov/snow

City of Peekskill Street Cleaning (Westchester County)
https://www.cityofpeekskill.com/city-services-dpw/pages/street-sweeper-info

City of Lockport Street Cleaning (Niagara County)
No sweeping schedule listed
Town of Tonawanda Street Cleaning
https://tonawanda.ny.us/streets/167-street-sweeping.html
Town of Onondaga
"Sweeping is done once a year after the winter season of plowing to clear debris left by the snow melt."
https://www.townofonondaga.com/highway.htm
City of Long Beach, NY
https://www.longbeachny.gov/index.asp?SEC=77415A95-6A5B-41D4-A703-77A49F6AF4F3&DE=699162F3-04FB-40A4-BB3C-98F346E7845E
Get a Parking Ticket in NYC? Here's what to do…
Bummer!
If you get a parking ticket, here are a few things that you can do…
Pay it– fighting a parking ticket takes time so you may be better off just paying the ticket online and being done with it. You can pay for the ticket here NYC CityPay

Fight it yourself– if you don't think you deserve the parking ticket or want to get out of it, you are able to dispute the ticket in court.

Here's how to Dispute a Ticket

Hire somebody else to fight it– You can hire somebody like New York Parking Ticket and they'll help you dispute the ticket. It also comes with a 100% money-back guarantee and a free consultation.

Street cleaning NYC is no easy feat so we need to all try and do our part to get vehicles out of the way for the sweeper.
Covid Update for Street Cleaning
Street cleaning is back in full effect.
Check the holiday guide above for ASP holiday suspensions.
If there's info you're looking for on New York City street cleaning that isn't listed here, post about it in the comments and we'll do our best to update this article.
New York zip codes
10001, 10002, 10003, 10004, 10005, 10006, 10007, 10008, 10009, 10010, 10011, 10012, 10013, 10014, 10016, 10017, 10018, 10019, 10020, 10021, 10022, 10023, 10024, 10025, 10026, 10027, 10028, 10029, 10030, 10031, 10032, 10033, 10034, 10035, 10036, 10037, 10038, 10039, 10040, 10041, 10043, 10044, 10045, 10055, 10060, 10065, 10069, 10075, 10080, 10081, 10087, 10090, 10101, 10102, 10103, 10104, 10105, 10106, 10107, 10108, 10109, 10110, 10111, 10112, 10113, 10114, 10115, 10116, 10117, 10118, 10119, 10120, 10121, 10122, 10123, 10124, 10125, 10126, 10128, 10129, 10130, 10131, 10132, 10133, 10138, 10150, 10151, 10152, 10153, 10154, 10155, 10156, 10157, 10158, 10159, 10160, 10161, 10162, 10163, 10164, 10165, 10166, 10167, 10168, 10169, 10170, 10171, 10172, 10173, 10174, 10175, 10176, 10177, 10178, 10179, 10185, 10199, 10203, 10211, 10212, 10213, 10242, 10249, 10256, 10258, 10259, 10260, 10261, 10265, 10268, 10269, 10270, 10271, 10272, 10273, 10274, 10275, 10276, 10277, 10278, 10279, 10280, 10281, 10282, 10285, 10286