Here's all you need to know about Huntington Beach street sweeping schedules, holidays, maps tickets and more.
It's important so that you can spend your time at the beach without worrying you'll get a ticket.
Huntington Beach is south of Long Beach and bordered by Newport Beach, Fountain Valley, Bolsa Chica, Sunset Beach, and Seal Beach.
Huntington Beach Street Sweeping Holidays
Here are all the details on street cleaning:
Sweeping is not done on the following holidays:
New Years Day
Presidents Day
Memorial Day
Independence Day
Labor Day
Thanksgiving Day
Christmas Day
Streets that are not swept because of a the holiday are NOT rescheduled. They're skipped until the next regular sweep day. The city doesn't have any sort of "make up" schedule.
One benefit the City Council implimented in 2001 was that there will be no parking citations given for the week between Christmas and New Year's.
Additionally, tickets will not be issued unless a car is parked on the street when the sweeper passes.
This is great news!
What what means is that you can park on the street AFTER the sweeper passes EVEN IF it's still within the "sweep window".
Huntington Beach Street Sweeping Maps
Here's a link to the Huntington Beach Street Sweeping Schedule interactive map: https://huntingtonbeach.maps.arcgis.com/apps/webappviewer/index.html?id=b040870a1b8a4b089269b5316de22958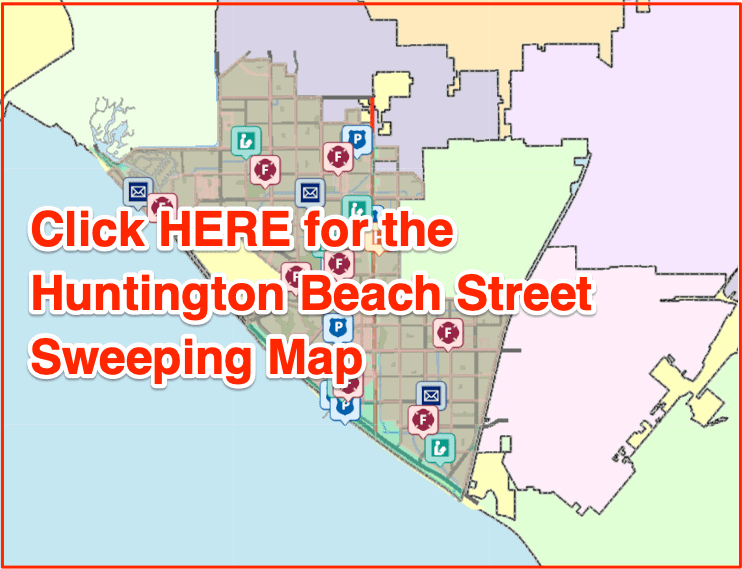 Get a Parking Ticket in Huntington Beach?
If you got a parking ticket for parking on street on sweeping day, you have a few options of what you can do…
First, you can pay the parking ticket.
According to the city, the citation amount is $46.
You can pay for your parking ticket here… https://www.pticket.com
For more information you can call (800) 565-0148
Secondly, if you wish to contest the ticket, you can do so by visiting https://www.pticket.com
PTicket HB
PTicket HB is how you can pay your parking ticket online. Visit the link below:
https://hb.citationinfo.com/CitationSearch.aspx
How much is a parking ticket in Huntington Beach?
A parking ticket for street sweeping is $46.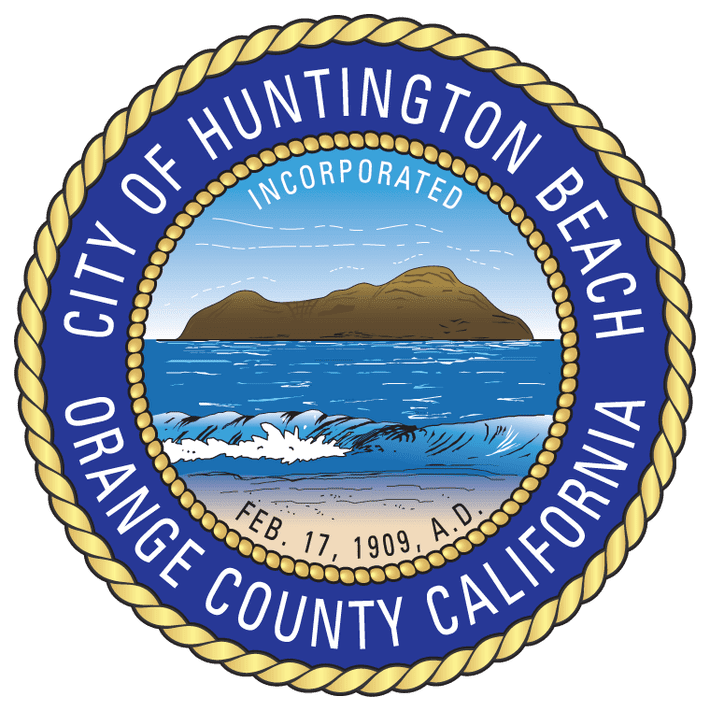 Street Sweeping Schedules in Nearby Cities
If you'd like to visit Huntington Beach, one way to do that is to visit Newport Beach, CA and ride your bike, rollerblade, or walk north along the bike path.
But check the Newport Beach Street Sweeping Schedule before you do because their schedule is different than Huntington.
It's a great way to see the ocean and get some fresh air. When there are events that take place near the Huntington Beach Pier, parking can be difficult to find.
So parking in Newport Beach (which is just south of Huntington) and using the bike path might be the easier option.
Another option is to drive north to Bolsa Chica State Beach and park there. The bike path connects Bolsa Chica and Huntington so you don't need to ride Pacific Coast Highway.
If you go even farther north to Sunset Beach, Surfside Beach, or even Seal Beach make sure to check the sweeping schedules for those towns too.
Did we miss anything?
We do our best to keep this information up to date. Use at your own risk. If any of this information is wrong, please let us know in the comments if you'd like us to correct or add any additional information about street sweeping details for Huntington Beach.
Huntington Beach Postal Codes
92605, 92615, 92646, 92647, 92648, 92649