Calgary is a city in Alberta Canada and is north east of Vancouver and south of Edmonton and Winnipeg.
You're in the right place to find all the Calgary street cleaning information like maps, schedules, holidays, tickets, jobs and more.
Update: The 2021 spring street cleaning program is now completed
To get notified of updates and when the sweeping program starts again, visit: https://roadsnotifications.calgary.ca/
Calgary Street Sweeping Schedule
Street sweeping in Calgary typically starts in mid April and runs until July each year. During that time, daytime crews sweep neighborhoods Monday through Friday, 8am to 4pm.
Major roads are swept at night during that time,
The city uses alternate side street parking and you can find a list of the schedule below.
Calgary Street Sweeping Map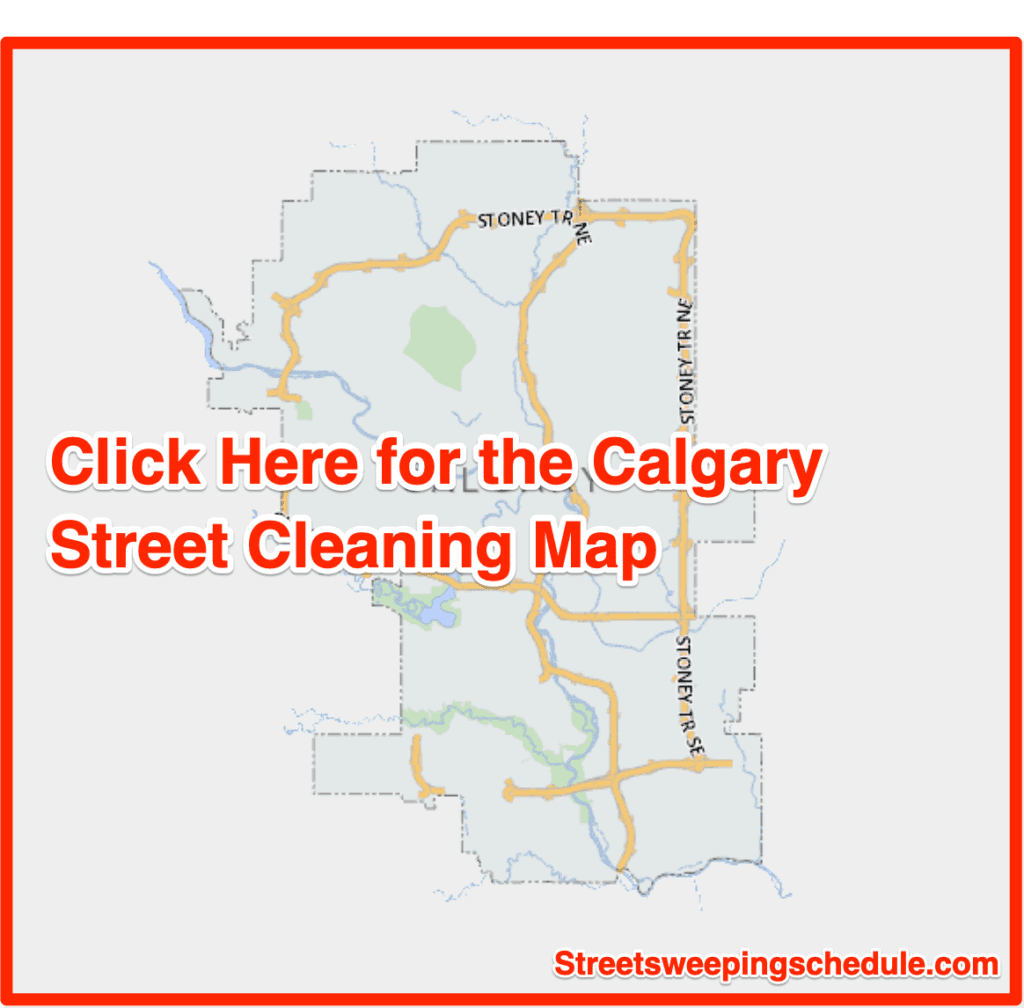 Calgary Street Twitter Updates
You can get updates on street sweeping and lots of other things going on in the city by following @cityofcalgary on twitter.
Holidays that impact street sweeping
New Years Day
Good Friday
Easter Monday
Victoria Day
Canada Day
Civic Holiday
Labour Day
National Day of Truth and Reconciliation
Thanksgiving Day
Remembrance Day
Christmas Day
Boxing Day
How to pay parking ticket in Calgary
If you get a parking ticket because of street sweeping, the simplest thing to do is to pay the ticket.
You can do so by visiting the calgary parking website to pay it online: https://www.calgaryparking.com/parkingtickets/payaticket/payticketsonline
If you want to fight your parking ticket, view our free guide on how to get out of a street cleaning ticket.
Street Sweeping Jobs in Calgary
Looking for a new job? The best place to look is on the city's hiring website to see if there are any job openings
https://www.calgary.ca/cfod/hr/careers/career-opportunities.html?redirect=/careers
Did we miss something?
We do our best to provide accurate and up-to-date information about Calgary street cleaning. If you see an error please let us know in the comments.
Thanks!